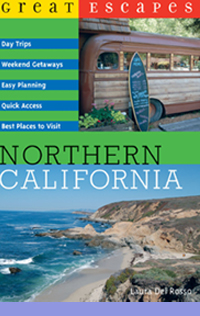 Laura Del Rosso is a journalist who specializes in travel and the travel industry, including hotels, destinations, cruise lines, travel technology companies, meeting planners, travel agencies and tour operators.

She is contributing editor for Travel Weekly, a leading travel industry newsmagazine, where she was west coast bureau chief for 16 years. She writes Travel Weekly's Home-Based Agent Eletter, a weekly newsletter designed specifically for independent travel agents.

Her first book, award-winning Great Escapes: Northern California, about day trips and weekend getaways within a four-hour drive of the San Francisco Bay Area, was published by Countryman Press/Norton. It is available in bookstores, and online, including at Amazon.com.


Follow Laura at Twitter @lauradelrosso and Instagram @lauradelrosso